.
.
.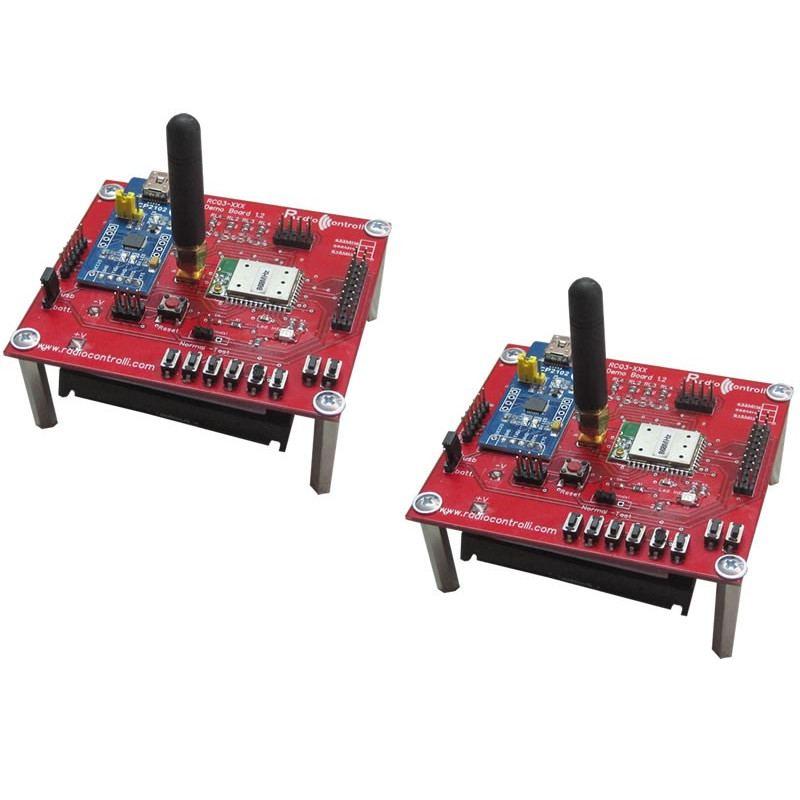 Scroll mouse to zoom in or zoom out
Evaluation kit for RC-WuTRX-915
Evaluation kit for RC-WuTRX-915
Conposed from :
- N.2 Evaluation Board RC-WuTRx-915  + connection cable + Antenne
Ultra Low Power WakeUp Transceiver allow to optimaze the power consumption for IoT application.
It's a transceiver module that uses «wake up receiver tecnique» to be used in very low consumption applications.The WakeUp-Receiver continuously monitors the wireless channel (without the use of a microcontroller) and recognizes if there are any radio signals addressed to him, in this case it returns the data received on the serial interface.
The device wakes up every 1000ms (this time is programmable) for a time of 250µsec.
In this conditions the average of the consumption is 10µA with a Sensibility of -110dBm.
The device RC-WuTRx-915 is based on the CC1310 device from Texas Instrument.
Data sheet
Frequency

915MHz

Modulation

GFSK2

Supply Voltage

2.2 - 3.6 Volt

Consumption

10µA ÷ 1.2mA

Dimension

22 x 15.0mm

RF Power Output

+14dBm

Sensitivity

-110dBm