.
.
.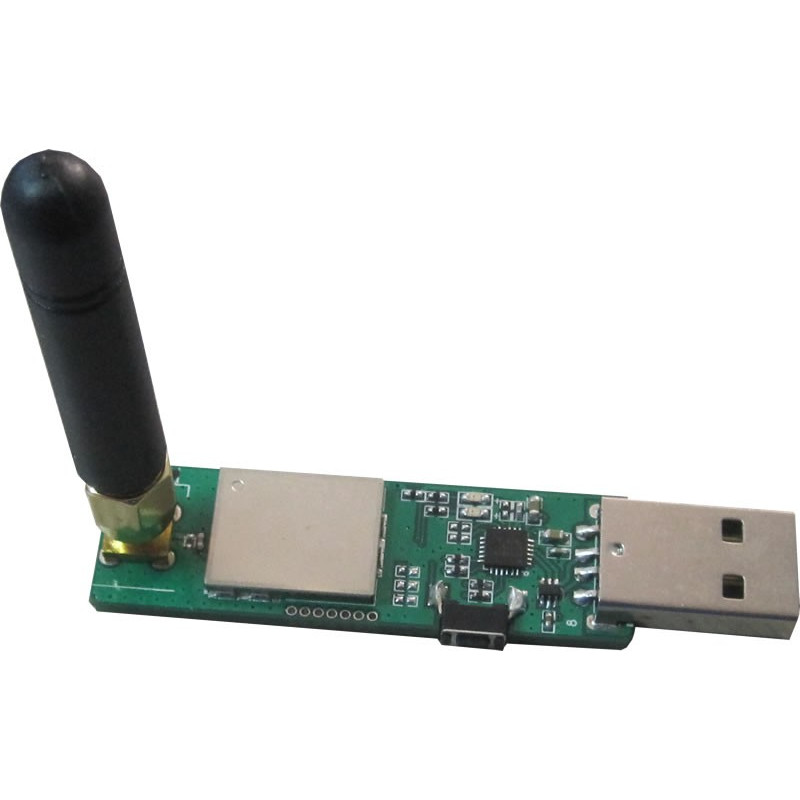 Scroll mouse to zoom in or zoom out
RC-CC1310-USB-868
CC1310 Module 868MHz Dongle USB
The RC-CC1310-USB-868 module is based on Texas Instruments CC1310F128 component. This device combines a flexible, very low power RF transceiver with a powerful 48 MHz Cortex
M3 microcontroller in a platform supporting multiple physical layers and RF standard.

Ultra Low Power sub 1GHz Multichannels Radio Transceiver with USB interface.

In addition the tranceiver is connected to a single chip CP2102 (Silicon Labs), to allow the USB to UART data transfer.
Frequency Band : 868MHz
Scheda tecnica
Frequenza

868MHz

Tipo di Modulazione

2GFSK
PRODOTTI STESSA CATEGORIA