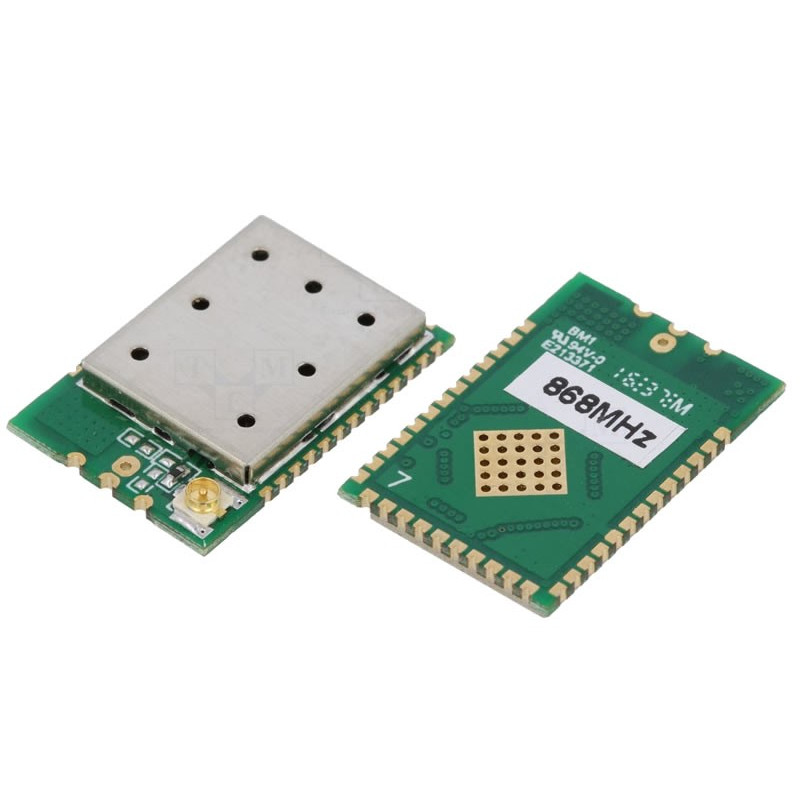  
RCQ3-868
- 868MHz Wireless Switch
-868MHz Wireless Switch
-868MHz Wireless Actuator
-868MHz Wireless Controller
Politiche per la sicurezza
(modificale nel modulo Rassicurazioni cliente)
Politiche per le spedizioni
(modificale nel modulo Rassicurazioni cliente)
Politiche per i resi
(modificale nel modulo Rassicurazioni cliente)
The functionality of the device RCQ3-868 are the following :
- Wireless Switch  ( distance >1000meters in open field)
The 4 Output of MODULE A (RL1,RL2,RL3,RL4) corrisponding to the 4 Input of MODULE B (K1,K2,K3,K4), the 4 Output of the MODULE B corrsiponding to the 4 Input of the MODULE A.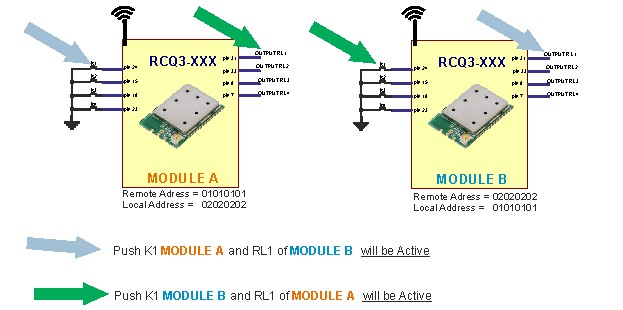 - Wireless Actuator ( distance >1000meters in open field)
Wireless actuator for home automation, it's possible use 1 unit as Transmitter (controllable via Rs232 serial interface) and by one or more RX units with the possibility to switch 4 channels in bistable or monostable mode for every RX units.The unit denominated used ad Transmitter can be controlled by a normal PC by a Raspberry device or by an Arduino microcontroller. It is possible to have a "point to point" configuration (No.1 TX unit - No.1 RX unit) or a "point-multipoint" configuration (No. 1 TX unit more RX Unit).  It is also possible to monitor the status of the 4 inputs of the remote units S1, S2, S3, S4.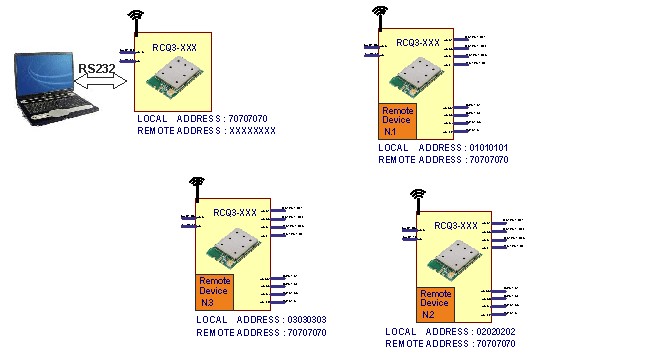 - Wireless Controller ( distance >1000meters in open field)
It's an 4 channels wireless controller module with pairing function, it's possible to control and verify the logic state (open or close) of the Remote Module.
To verify the main functionality of this module, you can see the following video :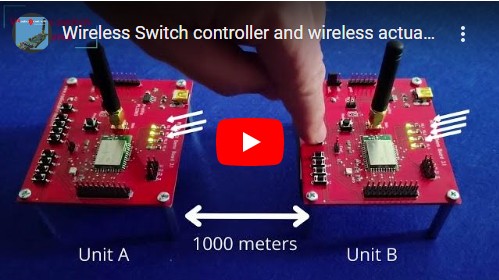 Data sheet
Frequency

865 ÷ 869MHz

Modulation

ASK / FSK

Supply Voltage

2.2 - 3.6 Volt

Consumption

5.5/13.4mA

Dimension

22 x 15.0mm

RF Power Output

+14dBm

Sensitivity

-124dBm
No customer reviews for the moment.